Sara VanZee
President
Sara initially became connected with COTP through her friendship with Bud and Jan Bonnema, founders of COTP. Upon completing her degree in Education at Northwestern College, she served as a youth pastor. She has since worked in many spheres of NGOs and with organizations helping to fight the orphan crisis through job creation, health care and education. Sara now serves as the Missions Director at First Reformed Church in Orange City, Iowa. Sara and her husband Tim are parents to six children, two of whom came home through COTP.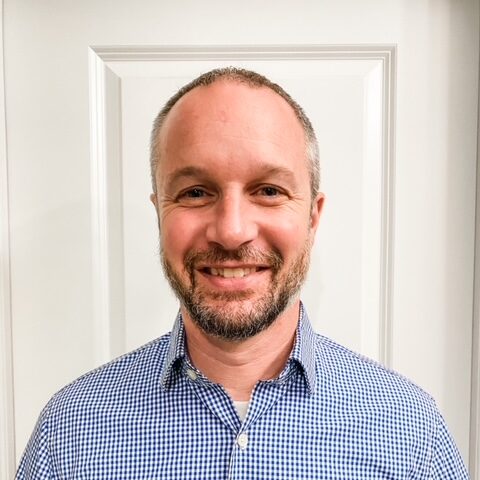 Kurt Steensma
Vice President
Kurt was first introduced to COTP in 2014 on a mission trip with Daryl Huinink (fellow COTP board member). Since then, he and his family have been actively involved in the ministry of COTP. He has been the co-owner of Steensma Lawn and Power for 22 years. This outdoor power equipment dealer sells and services lawn and garden equipment, whole house generators, and snow removal equipment. Kurt and his wife Megan have been married for 20 years, and call Kalamazoo, Michigan home. They are parents to three children, one of whom was adopted through COTP.
Clarence Wassink
Secretary
Clarence served as a high school history teacher for 36 years, and now works as a site foreman for a small commercial construction company. He was first introduced to Children of the Promise through a former student, Daryl Huinink (fellow COTP board member). Clarence visited the campus in Haiti for the first time in 2017, and returned again in 2019. He has been faithfully serving as a board member since. "God is doing amazing work at Children of the Promise through the dedicated work of both those on the ground in Haiti and those working at the head office in Willmar and I am thankful to have the opportunity to do my part as a board member." Clarence and his wife, Alice have four children and six grandchildren, and they live in Dorchester, Ontario.
Rebekah Miner
Rebekah first heard about Children of the Promise through Jan Bonnema, one of the founders of COTP. Jan was visiting Whitworth College, where Rebekah was studying nursing, and spoke about the need for medical professionals at COTP. When Rebekah graduated from college, she accepted a position at a hospital but couldn't stop thinking about COTP. She moved down to Haiti in 2009 and stayed through 2010. Working as a nurse at COTP inspired her to go back to school to learn how to take better care of children. She is now working as a pediatric nurse practitioner at a pediatric clinic in Washington state.
Esperandieu Pierre
Renee Hildahl
Renee volunteered at COTP for 6 months when she was just 18 years old and was transformed by the beauty and hardship of Haiti and her people. This initial experience led her to pursue her nursing degree. Later, her husband was on staff for COTP, deepening their family commitment to Haiti, including numerous family trips to COTP. Renee is now a registered nurse (RN) and international board certified lactation consultant (IBCLC). She currently works at a university hospital in Hamilton, Ontario as a lactation consultant, helping equip and empower families in their transition to parenthood. Renee and her husband Conner are parents to three children, and call Hamilton, Ontario home.
Daryl Huinink
Daryl first visited Haiti as a college student with a group from church, and they served in the Port-au-Prince area. While earning his Bachelors in Social Work from Dordt University, he returned to Haiti two more times to serve at COTP on spring break trips. Upon graduation, he moved to Haiti and served in various capacities at COTP, including Field Director, for 6 years. Now having earned his Masters in Social Work and joined the COTP board, Daryl works as the Foster Care Program Manager at the Michigan Department of Health and Human Services. Daryl and his wife Sara live in Kalamazoo, Michigan with their five children. They also care for medically fragile children through foster care.
Graeme Esau
Graeme earned his Masters from the University of Ottawa and a GPC.D designation from the Governance Professionals of Canada. He currently works with the Federation of Canadian Municipalities, programming and funding for environmental and climate change in Canadian municipalities. Prior to his current position, Graeme worked in governance with Nutrition International and United Nations Development Programme. Graeme and his wife Christie reside in Ottawa, Ontario, and they are currently in the process of adopting their first child.