The Challenge
Research shows that poor nutrition in the first few years of a child's development can have lasting negative impacts throughout the child's life, including: stunted physical growth, learning and memory deficits, lower IQ, and behavioral problems.
Nutrition Program
We believe in coming along-side families in order to provide the nutritional assistance needed in order to keep their child healthy. The Nutrition Programs give families the opportunity to continue to care for their child in their home while having the nutritional support and education needed to empower them towards a life of health and wellness. We provide a Formula program as well as a Medika Mamba program. Each program provides the appropriate nutritional supplement, baby formula or mamba, for the family.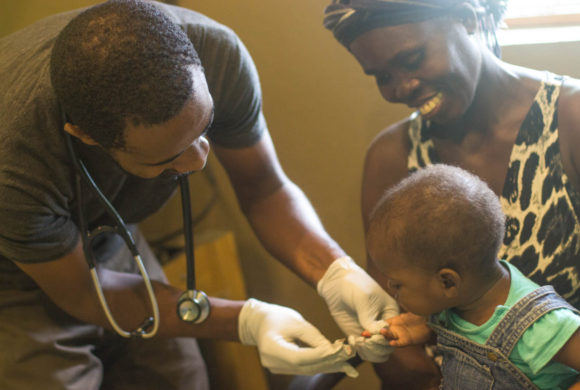 Rehabilitative Care
For children failing to thrive in the home and who are in a fragile nutritional state, rehabilitative care works to bring the child back to full health via 24/7 care by a trained nurse or care staff. Mothers are encouraged to stay with their child and receive additional support in nursing them back to full health.  A typical stay for rehab care varies from 2 weeks to 3 months and always leads to the reunification between child and family. Once united, families transition into a Nutrition program to receive continued support until the child graduations from the program.
What is Mamba?
Mamba is a Ready-to Use Therapeutic Food made of ground roasted peanuts, powdered milk, cooking oil, sugar, vitamins, and minerals.  It is made from locally grown peanuts and uses all local labor to grow, produce, and package the peanut butter, thus creating jobs in Haiti. We receive the Medika Mamba for this program through Meds & Foods for Kids. Their factory is located in Cap Haitien only 20 mins from COTP.  Mamba is intended for children 6 months of age to 5 years old, who are moderately or severely malnourished.